This Analyst's Take-Aways: 5G North America and 5G New Horizons Shows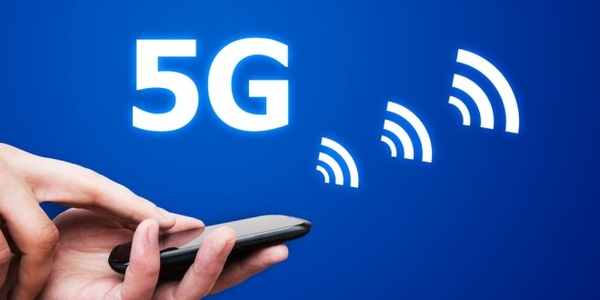 ---
These two shows in June in Austin, Texas, were collocated with the Light Reading Big Communications Event for which I am disappointed to say I didn't even get inside the door. Lots of attendees complained of the overlapping agendas. Many speakers appeared to be going from one event to another for their presentations. I have had reports that the same presentations were used at each event. I can't decide if it is a good thing or not that the events overlapped. While the timing of the show was probably not the best—after MWC Barcelona but before the fall 5G launches and just a month after the Brooklyn 5G Summit—there were some interesting nuggets to come out of the event. Here my thoughts on just a few of the issues to come from the conference.
MWC hangover: Why can't the industry (STILL) define 5G?
We are packing so much into what should be a simple definition that we are now unable to come to consensus on what 5G is. Worse, when I posed a question about what constitutes a 5G deployment to a group of international operators who said that 5G would be available later this year none would venture an answer. This is a real problem. What do consumers get when we say 5G is available? What does that mean that it is available? The risk is that the industry has so generalized what 5G is that its marketing value is greatly reduced. Is 5G fixed wireless (Verizon)? Is it mobile but at LTE-A speeds (pretty much everyone launching mobile 5G this year or next)? Is it gigabit speeds, autonomous driving? Licensed and unlicensed spectrum? mmWave? What is it? Right now, consumers look at 5G as faster 4G. And that is not even trying to bring in IoT to the 5G discussion. As has been already said: Every 5G presentation mentions IoT, but few IoT presentations mention 5G.
5G hype is out of control
For speeds that may not be that much greater than the advanced LTE networks, there is the risk of a big disappointment with the hyping of 5G and its gigabit speeds. (Thanks to Karri Kuoppamaki of T-Mobile for reminding the audience during our Fireside Cha' that LTE also had a slow take-off but look where it is today.) I can't believe I keep hearing the robotic surgery example as a key 5G use case. Stop it, just stop! IF there is a robotic surgery use case, it will likely be on fiber, not wireless. And where are these robots just waiting for a 5G connection? A much better and related use case is tele and mobile medicine in homes and ambulances and the plethora of urgent care centers around. Not as sexy but an infinitely larger (and real) market. The medical industry is working hard to implement 5G (and advanced 4G) and is growing the ecosystem so let's let them do their work. Autonomous driving is the other hot button I have. At the Brooklyn 5G summit in April I asked a panel of automotive experts to define the network requirements for autonomous and augmented driving and the connected car. They couldn't. There are six (0−5) established levels of autonomous driving, but I've not yet seen a chart that indicates what level of network connectivity and automobile applications support each level. Many people in the industry agree that minimal network support is needed even for the highest levels of autonomy; the expectation is that most of the heavy lifting will be done by the vehicle and local sensors and v2v communications. We all agree that network densification is needed for 5G, but Qualcomm just announced its FSM100xx chips used in small cells and remote radio heads, a 10nm 5G solution for the sub-6GHz and mmWave spectrum bands, sampling this year with early deployments in 2019. It's mid 2018 so the majority of people, even in the US, won't see actual 5G speeds until 2020. Seems timely to mention that T-Mobile announced it will deploy 25,000 5G Small Cells , and we already know Sprint is way ahead in its use of indoor and outdoor small cells (over 200,000 so far).
Wi-Fi vs 5G: is it REALLY either/or?
One of the few clear bombs from the event was two panelists who said that 5G will kill Wi-Fi, Wi-Fi is dead. Unfortunately, this was during one of those sessions where it was not possible to interrupt, and I don't recall a Q&A after this session. I attribute the comments to people who are more focused on technology than user behavior. It did prompt reminders of Betamax vs VHS from some colleagues. Fortunately, during one of the tracks that I chaired for 5G North America, I was able to ask the audience if they agreed with the statement that 5G will replace Wi-Fi. Not a single hand went up. Let's not forget three key factors in Wi-Fi's favor: it is mostly free and ubiquitous, lots of devices run on Wi-Fi and not a cellular service, and most importantly people like it.
FCC and the US government need to decide what its economic policy is regarding spectrum
What is the value of spectrum to the govt? Is it a resource to help fill the treasury coffers? If so, then the tried and true large license areas, long license times as used for the cellular spectrum fill the bill. Is the value of the spectrum in promoting innovation and competition? Then unlicensed/lightly licensed, smaller license areas, shorter license terms are suggested to promote new entrants and spur competition. I tend to think that short license terms hamper infrastructure investment. And what about the role of global coordination to maximize the ecosystem? US is a very large market unto itself. The role of the device for roaming?
Regardless, regulatory predictability is required
There were other notable takeaways from the event: • Role of government involvement in promoting/developing 5G (there are many initiatives getting gov't support) • Lagging ecosystem developments, including for small cells, access points and smartphones • Role IoT will play in 5G • How do we define IoT in the age of 4G and 5G?
Click for information about Chris Nicoll. 
* https://newsroom.t-mobile.com/news-and-blogs/mwc-2018-5g.htm 2.  http://www.aglmediagroup.com/sprint-plans-thousands-of-triband-upgrades-hundreds-of-thousands-of-small-cells/  
Similar Blogs: