ACG Research has created a standard methodology for primary research in the TMT area. We provide correlated insights into the markets we research by a combination of techniques, optimized to the area of research targeted.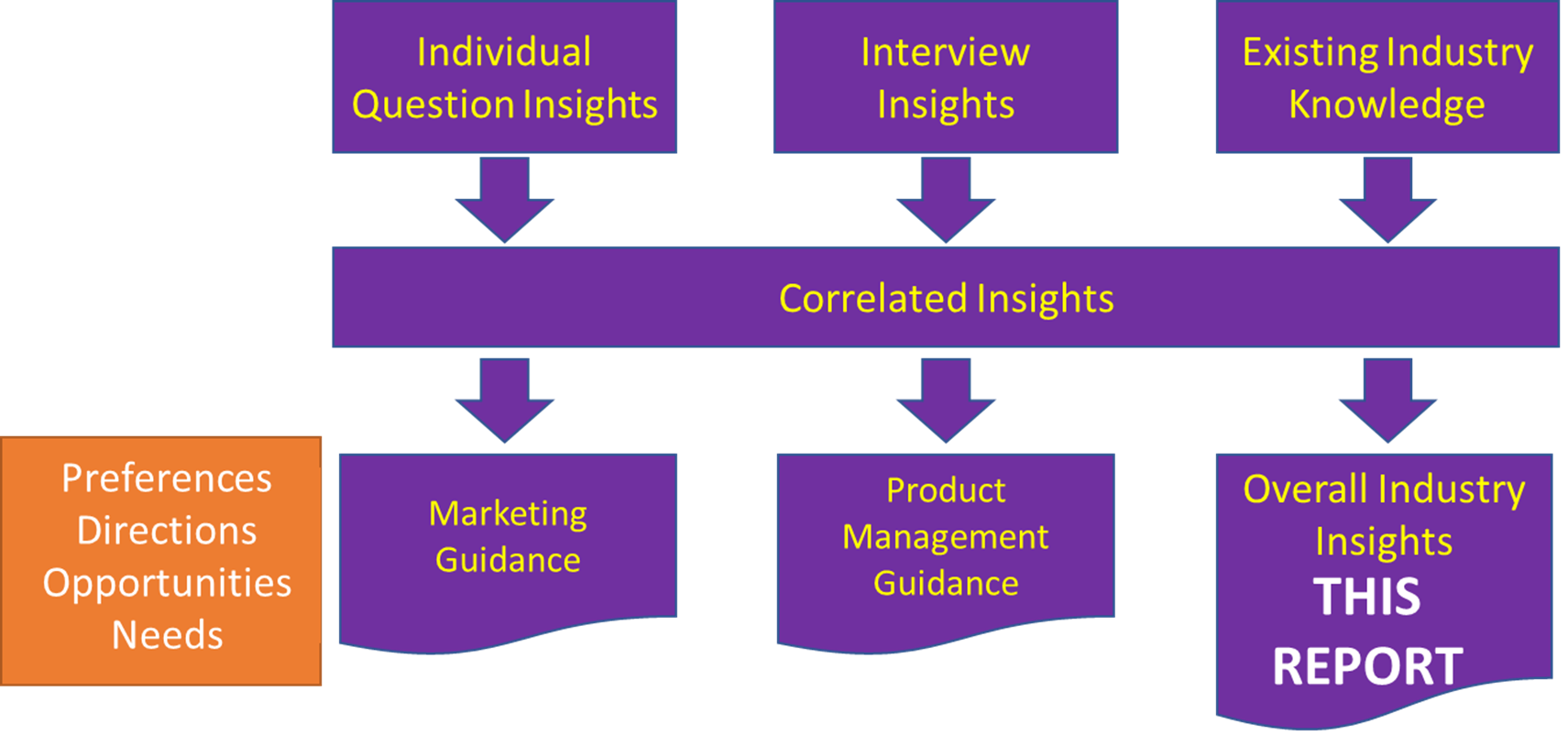 Correlated insights are gained from a combination of:
Responses to survey questions sent to targeted individuals in sets of companies agreed to with the client. Respondents are screened by company, position, and reported knowledge and influence before being asked to participate.

Interviews with key decision makers in the targeted market. Hour-long interviews are done by senior analysts in ACG to gain additional insights, color, and significant verbatim quotes.

We use our extensive industry knowledge to supplement the information gained.
These are used to create a set of correlated insights that cross-connect data from the three sources of information. These, in turn, create three outputs:
Guidance to the marketing organization of the sponsoring company on customer spend, current and future issues, predilections, and plans.

Guidance to the product management organization on feature/functionality issues, desired consumption models, and partnering preferences.

Overall industry insights.
Click for an in-depth look at ACG's methodology.
For more information about ACG's custom surveys, contact sales@acgcc.com.