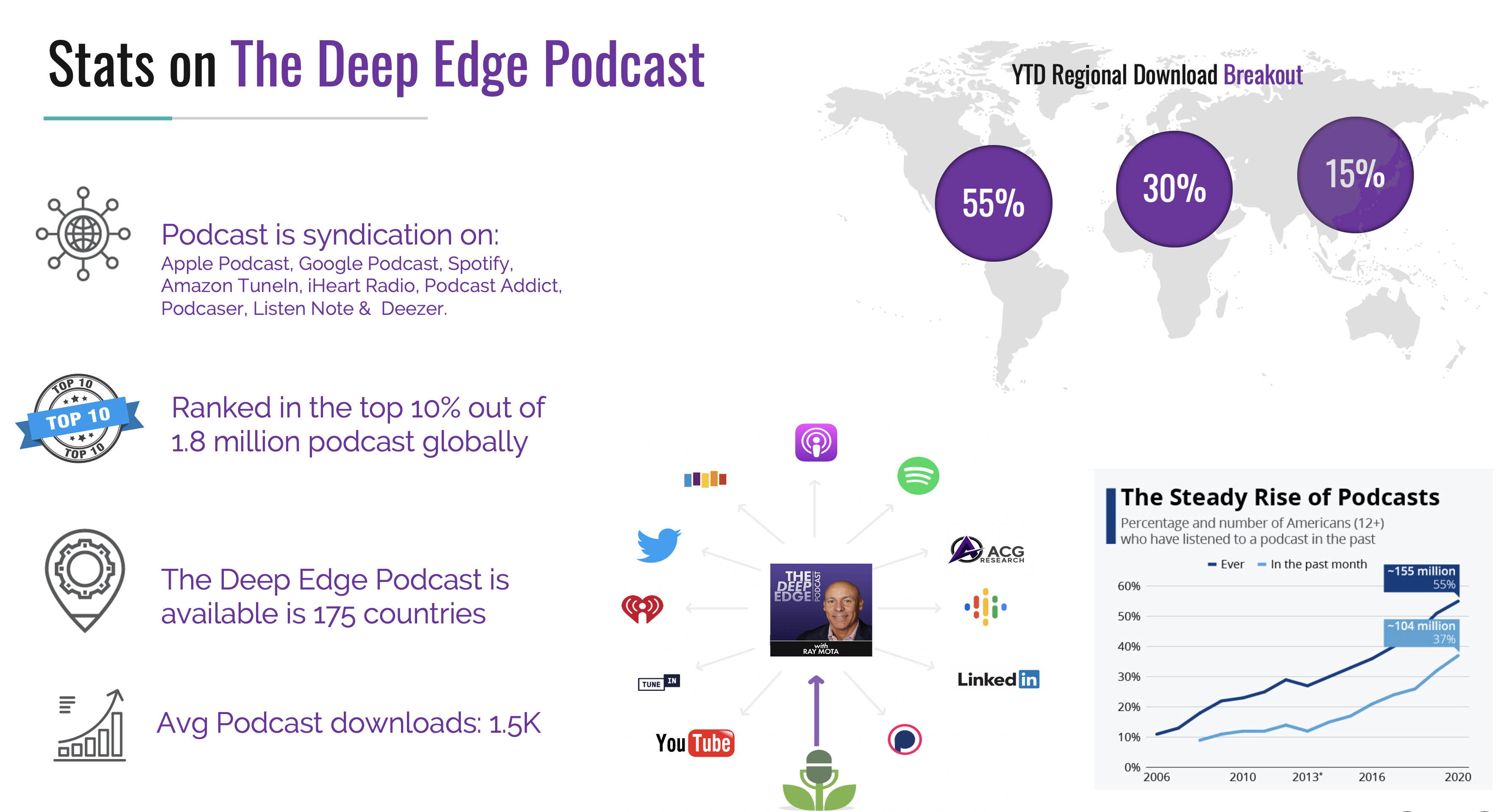 To thrive and succeed in the rapidly evolving business of technology, it's essential to stay on top of innovation, trends and data. Maintaining the status quo is not an option if you want to stand out as a leader.
Introducing The Deep Edge podcast that connects you with high-quality, relevant and informative technology topics, featuring our analysts, all experts in their respective technologies.
Cloud, SD-WAN, Segment Routing, regardless of focus, The Deep Edge will provide you with the most recent research, use cases and business innovation.

     Why The Deep Edge? 
Technology doesn't stand still. Today's innovation is tomorrow's has been app, software or hardware. Understanding innovation, changing customer requirements, and market demands is imperative in a highly competitive market. Our timely podcasts keep you informed, providing your business with accurate information that not only keeps you and your teams up to date, but also provides marketing information to give you the edge.
Our podcasts are an easy and highly-effective tool to educate and update your staff. We sift through information and provide you with content and use cases that are relevant, timely and engaging.
Most businesses have already started including podcasts into their staff development strategies. Isn't it time you start implementing them for the growth of your company?
Click to check out some of our podcasts.
Contact kgrenier@acgcc.com for more information about our podcast series program.