ACG's Service Provider Cloud and Data Center SDN syndicated research analyzes use of SDN solutions in service provider data centers supporting multi-tenant cloud (public, hybrid, virtual private and private ITaaS), web-scale application, media and content delivery, and operators' internal IT services.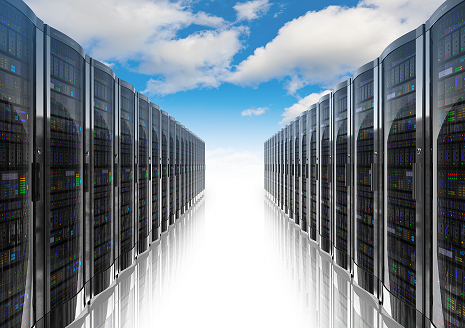 Product categories analyzed in the research are SDN controllers (abstracted network control plane functions), SDN service control applications (value-adding network operations and management applications for functions such as traffic analytics and SLA monitoring and management), and SDN-enabled network elements, including physical and virtual data center network nodes running in conjunction with the SDN control software.  SDN-enabled physical network nodes include leaf or top of rack nodes, spine or core/aggregation nodes, and WAN/DCI edge nodes linking a data center to external networks and sites.
Examples of SDN controllers included in the research are the Big Switch Big Cloud Fabric Controller, Brocade Vyatta Controller, Cisco APIC, Juniper Contrail Networking Controller, Nuage Virtual Services Controller, and VMware NSX.
Examples of SDN service control applications included in the research are Big Switch Fabric Analytics, Brocade Path Explorer, Juniper Contrail analytics, Nuage VSP policy control, and VMware vSphere Monitoring and Performance. 
Examples of SDN-enabled physical network nodes include leaf and spine nodes from Accton, Arista, Big Switch, Brocade, Cisco, Juniper, HP, Pica8 and Quanta.  These include nodes delivered in white box designs with related SDN software, as well as nodes deployed in 'hybrid private and open SDN' mode.  The category also includes WAN/DCI edge nodes (predominantly IP/MPLS routers) from ALU, Brocade, Cisco, Huawei and Juniper.
Examples of SDN-enabled virtual network nodes include overlay virtual network software from Big Switch, Cisco, Juniper, Metaswitch, Midokura, Nuage, Plumgrid, and VMware.  These nodes run either layer 2 or layer 3 services and support a variety of encapsulations, topologies, and gateway networking functions.
The role of open source software as well as open vs. proprietary architectures in these platforms' uptake and in the operators' use cases is addressed.  Additionally, use cases we consider for SDN in the operators' data center deployments include resource auto-provisioning, auto-scaling, user and application policy integration, traffic management, data center and wide area network integration, monitoring and analytics, and cloud/service management system integration.
Twice-yearly forecasts project the rate and amount of uptake we expect for SDN software as well as SDN-enabled network elements in SP data centers over a rolling 5-year forecast period.
Quarterly market share analysis shows the share of market in individual product categories and in SP data center SDN overall that specific vendors have achieved.  We explore use cases and reasons for the vendors' achievements.  We relate vendors' achievements and approaches to dynamics in the market at large, including implications for data center design models and vendors' plans related to them.
Deliverables include quantitative market forecast and market share reports (in tabular and graphic formats), 'executive look' presentations summarizing each report's findings, qualitative analysis reports addressing technological developments, uptake patterns and considerations, factors driving adoption, important operator use cases, and implications for upcoming market activities.  Briefing/interaction time with the service's principal analyst is also included to explore findings and discuss client areas of interest in detail.
Bi-annual reports that track all the webscale companies, historical/current/five-year capex. Webscalers: Google, Microsoft, Amazon, Facebook, Apple, IBM, Oracle, eBay, Baidu, Equinix, Netflix, Tencent Holding, Alibaba, Salesforce and other Webscalers.