WWT and ACG Business Analytics Join Forces to Provide EMEA with Innovative Analytics Solutions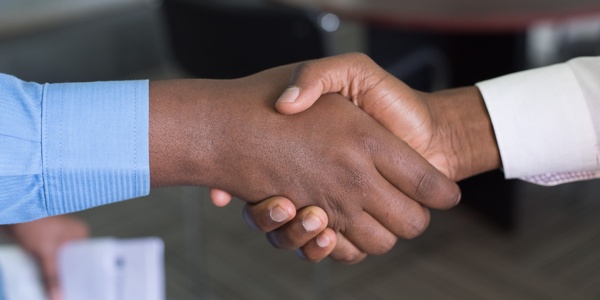 ---
World Wide Technology (WWT), a global technology solutions provider with $17 billion in annual revenue, and ACG Business Analytics have established a strategic agreement to deliver advanced business analytics solutions within Europe, the Middle East and Asia (EMEA). Under the terms of the agreement, WWT will have the exclusive right to sell, support and provide training for the products and services of ACG Business Analytics in the region.
WWT and ACG Business Analytics intend to assist EMEA service providers and enterprises in realizing the full potential of their data and making data-led decisions that drive growth, increase efficiency and optimize operations via this partnership. In addition, service providers and enterprises will gain access to cutting-edge analytics tools through WWT's vast experience in delivering complex technology solutions and services.
"We are excited to join ACG Business Analytics to deliver their revolutionary analytics solutions to the EMEA market," said Daniel Valle, Area Vice President, GSP International, at WWT. "As data becomes increasingly important to businesses, organizations seek solutions to assist them in making sense of the large quantities of data they collect. Our relationship with ACG Business Analytics will enable EMEA service providers and enterprises to translate their data into actionable insights and accelerate their digital transformation initiatives."
"At ACG Business Analytics, we're revolutionizing decision-making for firms with our cutting-edge BAE tool. This tool empowers businesses to make informed investments by providing clear visibility into economics and enabling optimized service definition and pricing. By joining forces with WWT, we're giving firms in the region the power to unlock the full potential of their data and drive success through data-driven insights and decisions," stated Ray Mota, CEO of ACG Business Analytics.
About World Wide Technology
Founded in 1990, World Wide Technology (WWT), a global technology solutions provider with $17 billion in annual revenue, combines the power of strategy, execution and partnership to accelerate digital transformational outcomes for large public and private organizations around the world. Through its Advanced Technology Center, a collaborative ecosystem of the world's most advanced hardware and software solutions, WWT helps customers and partners conceptualize, test and validate innovative technology solutions for the best business outcomes and then deploys them at scale through its global warehousing, distribution and integration capabilities.
With nearly 9,000 employees and more than 55 locations around the world, WWT's culture, built on a set of core values and established leadership philosophies, has been recognized 11 years in a row by Fortune and Great Place to Work® for its unique blend of determination, innovation and leadership focus on diversity and inclusion. With this culture at its foundation, WWT bridges the gap between business and technology to make a new world happen for its customers, partners and communities.
Connect with WWT: Twitter | Instagram | Facebook | LinkedIn
About ACG Business Analytics
ACG Business Analytics is a provider of economic modeling tools for businesses seeking to maximize their data's potential. With an emphasis on offering cutting-edge analytics technology and services, ACG Business Analytics assists organizations in transforming their data into actionable insights and advancing their businesses through data-driven decisions.
Similar Blogs: