5G Continues to Dominate: 10 Takeaways from Mobile World Congress Americas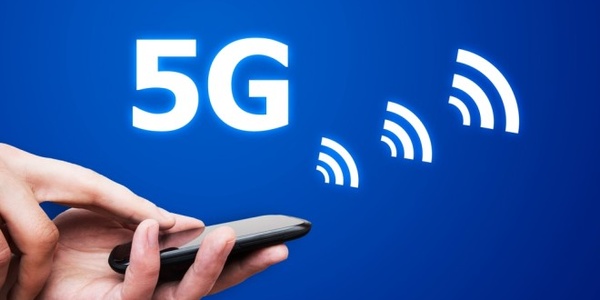 ---
I recently attended the inaugural Mobile World Congress Americas conference in San Francisco. The first CTIA/GSMA conference was successful in terms of news and announcements of value and presented excellent insights on many issues related to mobility. The following is a synopsis of key items:
1. 5G use cases continue to lag and the brave face is build it and let the smart apps people figure out how to use it. MNOs are cautious on this view. (I will be tracking the near and longer term 5G use cases, MNO adoption strategies and vendor solutions.)
URLLC may be the killer app but with Low Latency LTE demonstrated by Nokia (and demo'd with SKT) and MEC pushing more compute power to the edge, reducing application latency further expands the reach of LTE and narrows 5Gs.
Analyst community buzz: 5G often talks about IoT, but IoT never talks about 5G. Not so much a disconnect as over-expansive thinking on the part of the 5G crowd. There will be some 5G IoT cases, but the entire IoT ecosystem today is not shaking in its boots over the prospect of 5G IoT. Noncellular IoT still an option.
Widespread availability of 5G devices is 2 years away and that will be just the beginning, not the mid-point. Low-cost 5G devices? LTE still struggles with the full ecosystem despite there being over 8,600 LTE devices.
Successful early 5G will go where the video experience is: VR stadiums, arena, etc. I'm a fan of 5G FWA (although I still think 5G FWA is short for microwave.)
Network slicing adds enormous complexity to a software-driven network (think of the device side). Will it be worth the effort? How will NS services be priced and will anyone be willing to pay? Affirmed and other vendors say yes. We'll see.
Some 5G features are slipping, a nod to the complexity of what 5G is trying to accomplish. Much better to get a simpler set of specs in place and build from there. Remember, the early LTE problems had to do with software scaling and signaling.
2. Multi-Access Edge Computing (MEC) is the next 5G; high hopes, lots of specifications, not a lot of actual use cases yet but enormous potential. Easy to see the benefits and how MEC could signal a huge change in how networks and services are deployed. (I'll be spending a lot of time on MEC focused on the architectures, technology, and applications driving MEC.)
3. The most significant barriers to ubiquitous mobility and wireless deployment (4G and 5G) are still the issues of site acquisition, power and backhaul, which the industry has been talking about for over 5 years. This will significantly and specifically impact 5G deployments in dense urban centers. Vendors are getting even more creative in packaging, and I'll be following the developments that drive small cell deployments.
4. Indoor coverage remains a big problem for mobility (not wireless, Wi-Fi has that covered), and 5G isn't doing anything to address this yet. Smarter solutions (see Airspan's Sprint Magic Box) are appearing but we've not found the answer yet.
5. Infrastructure vendors are using managed services to make up new, sustainable revenue streams, and this is likely the future of the NEPs. Years of working in multi-vendors' environments and intimate network design and operation knowledge adds a strong layer of credibility to their stories.
6. Video shows the divergence MNOs face. Rising from 50% of traffic today to 75% by 2022, Ericsson says studies show users are willing to pay for a better video service. The US MNOs have gone to unlimited plans but throttle video down to 480p. Most video is OTT anyway so what is the role of the MNOs? How to take advantage of that willingness to pay?
7. Operators are looking at multivendor software-driven networks but likely will continue to choose a small number of suppliers, play them off each other to reduce costs, and focus on reliability and performance based on the major suppliers. Heard this often enough at MWC-A that it sounds like the early strategy until the overall open software ecosystem matures. Still too many different initiatives that need to be combined. The open, cloudified, agile network may only be two of the three. Take your pick of the two: Open adds complexity and may reduce reliability and increase costs. ii. Cloudified adds flexibility in deployment. iii. Agile adds fast service development, turn-up, tear down. Independent software vendors need to show the stability of the ease of integration and manageability of their solutions to succeed. We are back to where system integration will drive solutions. Operators still want one neck to choke when things go bad.
8. LTE is the darling of the MNOs, the bane of the vendors. Gabriel Brown's Heavy Ready breakfast panel reminded us that LTE was DESIGNED for LONG-TERM EVOLUTION, not the usual 10-year 2G/3G lifecycle. And unlike most of the usual technical hype, LTE is living up to its promises and potential. We should be riding this wave for all its worth.
9. Private networks are set for a resurgence: LTE, CBRS, etc. Cost points are coming down and the benefits of a closed network in terms of security and managed performance should not be overlooked. Is there a huge market? Not necessarily, but an important one for industrial networks, security apps, command and control and remote networks (mining, exploration).
10. Security remains the stepchild of the industry. It's there but nobody is taking ownership, and I have yet to see the ability to offer a secure, end-to-end service. Too many examples of we can secure the network but what about securing the service and users' data?
Of note, the industry does not really need another trade show or conference, but this year's MWC-Americas provided a useful platform for the latest news out of the industry. Operators were noticeably lacking in presence, and if they do not show up next year that could be the final nail in this experiment. The continuance of the mobility dialogs that are increasingly regionally differentiated was informative, and with North America a hotbed of 5G activity, the timing was good if they can keep this show going.
Similar Blogs: