Do IT Investments Need a Business Case?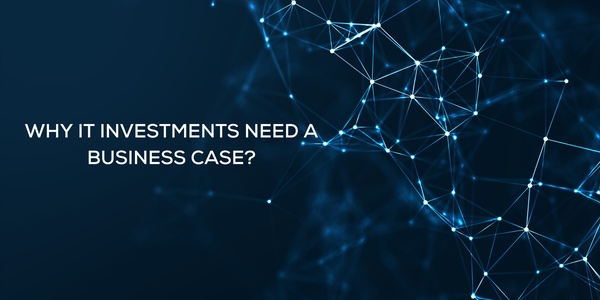 ---
The first step in starting up a new IT project is figuring out what needs to be done. In addition to a plan, and to get the most from your IT investments, you need to think about them in a different way. Traditionally, planners  make a list of everything that could possibly go wrong. Instead, you need to build a business case that describes what your system will do for your business right now and what your system will do for your business in the future. This will help you make better decisions about which projects to pursue and which ones to let lie idle.
Technology investments needed to support a modern organization require a solid business case that defines a clear goal, shows how an investment will benefit the business, and justifies the investment. A business case is a strategic tool that can be used to make better decisions about when and how to invest, as well as to assess the impact of those investments on the business. It also helps to build a culture of IT performance where everyone is measured against the business case.
IT investments can sometimes feel arbitrary, especially when they appear to be focused on the latest "cool" technology instead of providing business value. But when done correctly, IT investments can provide tremendous value. They enable organizations to scale, improve productivity, and reduce risk. They also create a foundation for future growth and innovation.
IT investments are crucial to the success of businesses, but they can be expensive and difficult to justify in many cases. The most effective way to convince an executive to make an IT investment is to provide a business case: a clear, compelling narrative that shows how the investment will benefit the business.
ACG BAE tool helps companies construct a business case for IT investments, including how to prioritize which areas to focus on and the best way to present your case to executives. The first step in developing a business case is to identify the areas where IT investments will have the greatest impact on the business, such as improving employees' productivity or reducing the cost of delivering services.
Investing in technology is a necessary part of running a business. It allows you to operate at peak performance and keep your employees happy. The challenge, however, is that technology often adds little value when you don't have a business case to support it. Technology can be a great enabler, but it needs to be used in the right way and in the right context to add value. So, yes, IT investments do require a business case to be successful!
Go to  ACG BAE for demos.
For more information, contact  Ray Mota or  Peter Fetterolf.
Similar Blogs: