MWC2019: 5G We Hardly Know Ya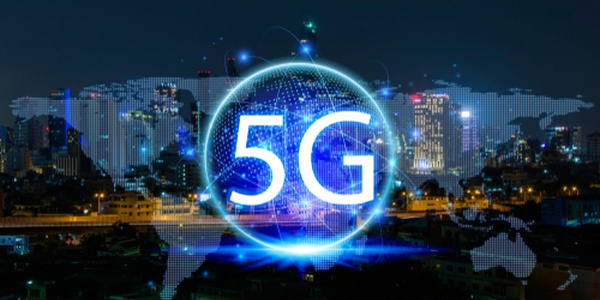 ---
Mobile World Congress this year was nearly all about 5G. You had to look but yes, there were other things on tap besides 5G. There are many ways to do MWC but for me, it is a chance to get a reality check on the state of technology development and operators' strategies, which do not always meet in the middle.
Key takeaways:
5G still defies easy definition. 5G eMBB is the most recognizable application, along with 5G FWA and some rather diverse URLLC applications that still defy broad commercialization such as Remote Surgery and Remote Driving. 5G IoT seems light years away from mMTC and instead is well positioned to address Industry 4.0 requirements such as the robotic manufacturing floor or automated logistics.
5G Firsts remain meaningless. The furor around announcing 5G 'firsts' hopefully has abated somewhat after Verizon's halted 5GTF FWA deployments that provided disappointing 200–300 Mbps average 5G download speeds (half of what Telefonica thinks is the sweet spot of 600 Mbps for home broadband connections).
First doesn't matter if you don't back that up with quick and broad deployment—something Verizon seems to have forgotten from its blitz installing LTE broadly and quickly dominating the US LTE market for nearly 2 years. Right now, nobody is poised to dominate the diverse 5G market in the US or ROW.
On the plus side, Sprint's John Saw noted that Verizon is the first 5G operator in the world to halt 5G deployments. The US marketing battles are already under way, and this should be entertaining if not educational for the ROW.
5G is an end-to-end platform sale for now. Based both on our survey results (highlighted in the Dell EMC panel I spoke on https://www.thenetworkmediagroup.com/blog/the5gjourneyacloudcentricview) and conversations with operators and other vendors at the show, early 5G networks are a traditional telco vendor sale despite what the best-of-breed vendors are saying. Telcos' #1 concern is operations expense, #2 is Service Agility and #3 is capex. Best of breed today does not ensure demonstrated benefits in any of these areas, YET.
Give cloud-native apps a few years to mature, 5G standards to solidify and the operators to better understand the economics of the new cloud-native world and best of breed will likely come in around 2023−2024. That does not mean the BoB vendors will not be part of the larger vendors platforms; the smart ones are already in the respective vendor's ecosystems.
5G RAN is a hotspot.Every radio/antenna vendor in the market has some sort of 5G story whether it be related to MMIMO, mmWave, Sub-6, active/passive, red, green, blue, etc. Macro, micro, small cells, DAS are all under development with network densification the goal with the expected 20x (pick your number) increase in sites needed for higher-band spectrum 5G.
This is where the market will bifurcate: radio engineering is more art than science and efficiencies (or inefficiencies) at the edge directly hit opex costs, the #1 concern of operators regarding 5G. In stadiums and emerging/rural markets where ultra-efficiency is not required we are already seeing more virtualized solutions. Metro and dense urban where radio engineering maximizes performance and minimized power will represent the high end of the market.
Private LTE. Although 5G is getting all the attention, LTE continues to generate revenues and new service opportunities for the operators and enterprises. The one phrase I heard over and over at MWC was Private LTE with nobody talking about Private 5G. Whether in licensed or unlicensed spectrum, the ability of enterprises to benefit from private LTE networks continues to advance. Whether run by the operators, 3rd parties or the enterprises themselves, the security, performance and operational benefits seem compelling.
One small problem: in a February 2019 Accenture 5G study, 60% of executives say the operators don't understand their business challenges. Ouch.
IoT is a meaningless term, too. Like 5G, IoT is too broad a space for a simple definition. There are huge differences in robotic control requiring URLLC communications versus streamed video to terminals or massive low-speed connections to sensors. Business and service models differ wildly too.
Enterprises have enough difficulty understanding how 5G fits into their businesses but add in IoT and decision constipation sets in. 5G is still a (future) point solution for enterprises and so is IoT, but the intersection between the two makes for messy solution messaging.
Huawei is still the target. Nokia and Ericsson are taking advantage of the attention given Huawei's country security concerns, and I applaud both for staying focused on their own business and staying out of the political discourse surrounding Huawei. Every single major telecom vendor has been docked at one time or another for violating a trade embargo, so smart to just avoid the issues around Huawei.
Nonetheless Huawei is hardly tucking tail and running. Four more GLOMO awards including for 5G RAN, 5G FWA, Smart Cities and C-V2X (not to mention the Mate 10 Smartphone, so five awards) continue to make Huawei one of the most awarded companies in the industry. Also, the most announced 5G contracts of any major vendor keep them in the forefront: 30 for Huawei, 20 for Nokia, 14 for Ericsson.
Huawei's Superband technology adds up to 15% of usable spectrum to existing networks, which is not nothing, with no device changes required. Huawei continues to focus on making mobile networks more efficient for spectrum-starved operators.
Nokia gets more aggressive. Nokia picked up two key 5G GLOMO awards, notably for 5G Leadership and 5G Industry Partnership with DT and the Hamburg Port Authority, which are two feathers in its cap. Nokia's booth reflected more of a solutions approach, which according to a recent ACG survey is exactly what the operators want to hear. One end-to-end vendor to integrate key strategic partners is what will drive 5G solutions for the next few years.
Ericsson regains its legs. Always a technology company, Ericsson won an GLOMO for its 5G MMIMO antenna, and then to accentuate the feat announced it is acquiring the elite antenna company Kathrein. Although Nokia championed its 5G ecosystems, Ericsson nonetheless showed that it remains a tech innovator in the key RAN/antenna space. A plethora of 5G related demos including using a 5G connection to show remotely connected band members playing together seamlessly had a few people dancing in the isles. The performance demonstration was interesting anyway.
ZTE has not gone away.With all the focus on Huawei, ZTE seems be lurking in the shadows. What I saw at MWC was a company much more eager to engage with a better message than I saw last year at MWC-A or last year's MWC. Doing daily battle vs Huawei on your home turf will either break you or make you better. A year ago, I thought the answer was break; now, it seems the company is moving in the right direction. Its 5G core is well-featured and well-tested, and ZTE has learned the ecosystem-mantra, working with DELL, HPE, Keysight and other vendors.
Rakuten will not change the world.It was hard to turn a corner at MWC and not see the name Rakuten. With all the fanfare of a major football (European) event held at the Camp Nou stadium, Rakuten showcased its intent to bring about a new virtualized network to Japan.
The architecture announced is truly innovative and forward thinking—the application to the rest of world may not be. Proudly independent, Rakuten's network is apparently not being built out to any particular O-RAN or TIP standard or specification, raising the question of support, scale and duplication. The challenge presented by the orchestration of the NFVIs appears to be underestimated as well, but we'll have to see once this hits the ground.
What has been largely overlooked with all the fanfare is whether or not this actually works, but lead integrator/supplier Nokia is going to come out of this project with unique integration and operational expertise for a multivendor, fully virtualized network and will take lessons learned back to its core customer base (and product development teams). The smaller vendors involved, hopefully, will gain their own integration and operational knowledge, but at least one of the main partners had trouble voicing how it planned on leveraging the Rakuten network to help it gain acceptance in the broader market. The hype on Rakuten is incredibly high right now.
Telefonica flexes its global muscles. Two things impress me about Telefonica: 1. An unwavering vision of a global networking and services platform that works across each of its operating countries, and 2. A no BS attitude when it comes to technology. Along with Orange's Yves Bellego, Telefonica's Enrique Blanco and Juan Carlos Garcia bring an open mind toward new technologies and solutions and an adherence to making sure the new technology brings forward momentum for cost reduction, service improvement or network efficiency via a three-step process: What is the target? What are the steps? What is the timing?
The details are much more complex, from 10 principals of the new architecture to the strategies of Open Access (OPA), FUSION and UNICA. TEF implements technology when it makes sense, not just to try a new direction. This approach makes the company one of the key operators to watch.
Small company worth noting: Vanu's remote self-contained, solar and battery powered cell site operates on 100w of power and is a challenger to competing solutions from Huawei and others. VERY focused on their 3rd world markets with 1000 units installed in BSNL in India. Revenues may not be earth shattering but instead of talking about connecting the unconnected, they are doing it and in the process saving operators money.
Similar Blogs: