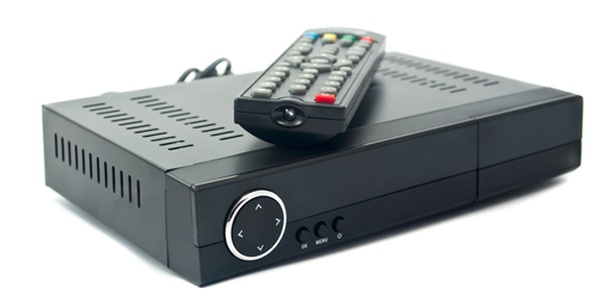 ---
Although most U.S. customers still use cable boxes, video consumption is rapidly changing to "TV Everywhere," where a streaming service allows you to see shows from networks and content creators anywhere, anytime and on any devices.
Set-top boxes are no longer needed to perform the processing or recording when all these functions can now be done in the cloud. The delivery path for IP videois a direct IP connection from a consumer's device to the content in the operator's network. With high bandwidth and low-latency networks made possible by the roll out of fiber and the current DOCSIS standards, wireline operators are able to leverage these capabilities to offer cloud virtualization of set-top box.
Content has now migrated into the television with smart TVs offering Netflix, Roku, etc. With the growing popularity of streaming devices and the launch of new online TV subscription services from companies such as Sling and Sony, cord-cutters are increasingly moving from cable to stream everything to the screens of their devices of choice. Cable boxes may eventually become obsolete altogether, as pay TV evolves to become an app or online service. This is the virtualization of the STB in which all application execution and video streaming are in the cloud and by clicking a remote, the application is delivered as a running video stream to a client.
There are various benefits of virtualization of STB:
Simplifies the STB, thus drastically reducing CPE complexity and cost

Offers unlimited number of applications to customers

Able to run applications from multiple, different operating systems on the same client hardware

Change the interface easily
Charteris one example; the company is upgrading its aging set-tops by using a cloud-based technology. Instead of replacing boxes in every single household, the company has built a user interface in the cloud that is being sent to existing boxes in the form of a video stream. A Charter customer can even continue to use an old remote control; the set-top box simply sends each key stroke to servers that take milliseconds to register updates as the customer browses the list of channels or programs a DVR.
ARRISand TiVohave partnered to integrate TiVo software and cloud-based services with ARRIS' set-top boxes to offer global service providers a variety of platform options for delivering multiscreen, TV everywhere, and DVR experiences to subscribers. The first product of this collaboration is the DCX3635 Video Gateway, which features six video tuners with eight DOCSIS downstream channels, carries one terabit of onboard storage and is capable of supporting dual simultaneous HD video transcoding sessions.
Consumers have demonstrated that they are willing to pay for high-quality premium content that meets their interests, witness the success of HBO, Showtime and other pay for content providers. The versatility of having numerous monetization options for these platforms creates the optimal climate for broadcasters to create a profitable business by streaming video through branded applications. The winners in the video race "are companies who can integrate across all devices, across all platforms with a common interface."
The cloud offers this opportunity, especially for those providers willing to think outside of the box.
For more information about ACG's video services, contact info@acgcc.com.
Similar Blogs: