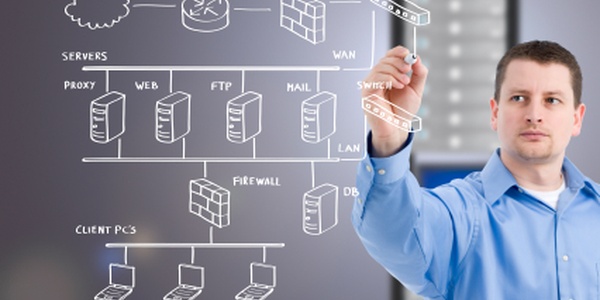 ---
On April 20, 2015, Alcatel-Lucent announced its new broadband residential gateway the 7368 Intelligent Service Access Manager (ISAM) optical network terminal (ONT). The 7368 incorporates dual-band Wi-Fi (802.11ac/n on 5GHz and 802.11b/g/n on 2.4GHz) with enhanced signal strength (Up to 500mW) to deliver better in-home coverage.
Aside from the awkward product name, it addresses a real issue in the broadband and specifically the gigabit industry: namely, delivering gigabit speeds beyond the threshold of the home. In the early days of broadband consumers' connections from their PC to the CPE devices was greater than the broadband access connection (10 Mbps feeding 1.5 Mbps). With the deployment of gigabit networks (or more accurately "up to a gigabit networks") the reverse was true, with 802.11n feeding 300 Mbps to the gigabit access link. Alcatel-Lucent has evened out this equation.
The images provided by Alcatel-Lucent showed the new product as a wall-mount device. Aside from looking sleek this has a number of nontechnical barriers to adoption. The big one being home decor aesthetics. Based on a limited sample, my wife, adding anything to precious wall space is a nontrivial exercise. Plus, any device added to a home has to cope with the issues of batteries (power) and backhaul. It would seem that a management interface on a smart-phone, tablet or any existing screen would be more suitable for whole home management.
The second part of the announcement was the incorporation of Motive™ customer experience management solution. ONT Easy Start" streamlines the ONT activation process and performs service orchestration between the Motive care applications and network element managers. This too solves a real business issue of gigabit deployments by reducing the time and cost of activating each subscriber.
The addition of Motive to the total offering is noteworthy. It's always great to see large companies integrate solutions from separate product lines and business units to offer a greater solution that solves real business issues. 
Alcatel-Lucent has raised the bar in the broadband CPE market. They've matched the in-home speeds with the access network, improved in-home Wi-Fi coverage and simplified deployment of gigabit services to the residential market. The company solved real service provider business problems with innovative technologies.
To discuss the implications of this and other issues in the broadband access space on your company and product strategies contact ACG (sales@acgcc.com) to schedule a briefing.
For more information about ACG's video services, contact info@acgcc.com.
Similar Blogs: