Highlights of the Nokia SReXperts and Wavelengths Americas Analyst Conferences: Automation Focus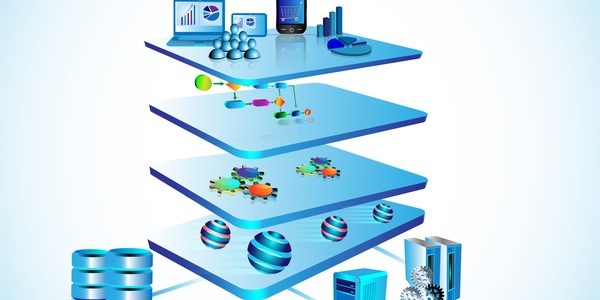 ---
Rick Talbot, my colleague, and I attended the Nokia Conference 14 to 15 September 2022 in Orlando, FL, that featured the Nokia routing and switching (SReXperts) and optical transport (Wavelengths Americas) product lines. In attendance were over 600 customers, partners, and analysts. I focused on the automation capabilities for both areas, while my colleague covered the optical market.
It was evident from the presentations that Nokia is putting significant resources into network automation: it was a part of almost every presentation and demonstration during the two days and sometimes, not even last on the list of important features!
We were both particularly impressed with the comprehensive set of automation capabilities of the Nokia automation offerings. They not only provided a rich set of automation features for the routing and switching and the optical products separately, but also had comprehensive cross-domain capabilities to bring together the operations across those separate domains as well as handling end-to-end security:
Nokia WaveSuite supporting the optical domain.
Nokia Network Service Platform for the routing and switching domain as well as cross-domain orchestration.
Nokia Deepfield with the capabilities built into the Nokia routers for security against DDoS and other attacks.
In addition, the automation offerings were extremely flexible with respect to how the automated operations processes are configured and maintained, providing:
Comprehensive libraries of automation scripts and workflows, available to the users for download, but also customizable by the users. Nokia also has a process for validating and ingesting the user-provided automations to enrich the library.
A set of professional services for creating custom automation scripts and workflows, along with a maintenance offering to adapt these in the future as needs evolve or allowing the customers to evolve and maintain them themselves.
A set of offerings to IT to train the (usually network engineering) users on how to create automation scripts and workflows, supporting the democratization of the simpler automation task, leaving the more complex tasks for the IT professionals. This has been proven to be the most effective method of implementing network automation.
Nokia is already the #2 provider of SDN domain control software (after Cisco) in the multilayer transport space[1] and its focus on network automation will continue to position it well in the future.
Contact Mark Mortensen at mmortensen@acgcc.com.
___________________________________________________________________________________________
[1]Mortensen, Mark H, Highlights: Cross-Domain Orchestration Market Shares, September 2022.
https://www.acgcc.com/reports/highlights-cross-domain-orchestration-market-share/
Similar Blogs: